IoT Evolution Partners and Demos
As part of our preparation for the IoT Evolution Expo in Las Vegas in August, we were happy to be able to work with some of our IoT hardware and data service partners. Together, we built a demo showing how several data services from the wot.io data service exchange came together to make up a complete IoT solution.
This IoT Proof of Concept was based on events and readings from a coffee maker and some fans. We selected these because they are familiar and, more importantly, they demonstrate the types of instrumentation that can be applied to a wide range of use cases across many business verticals.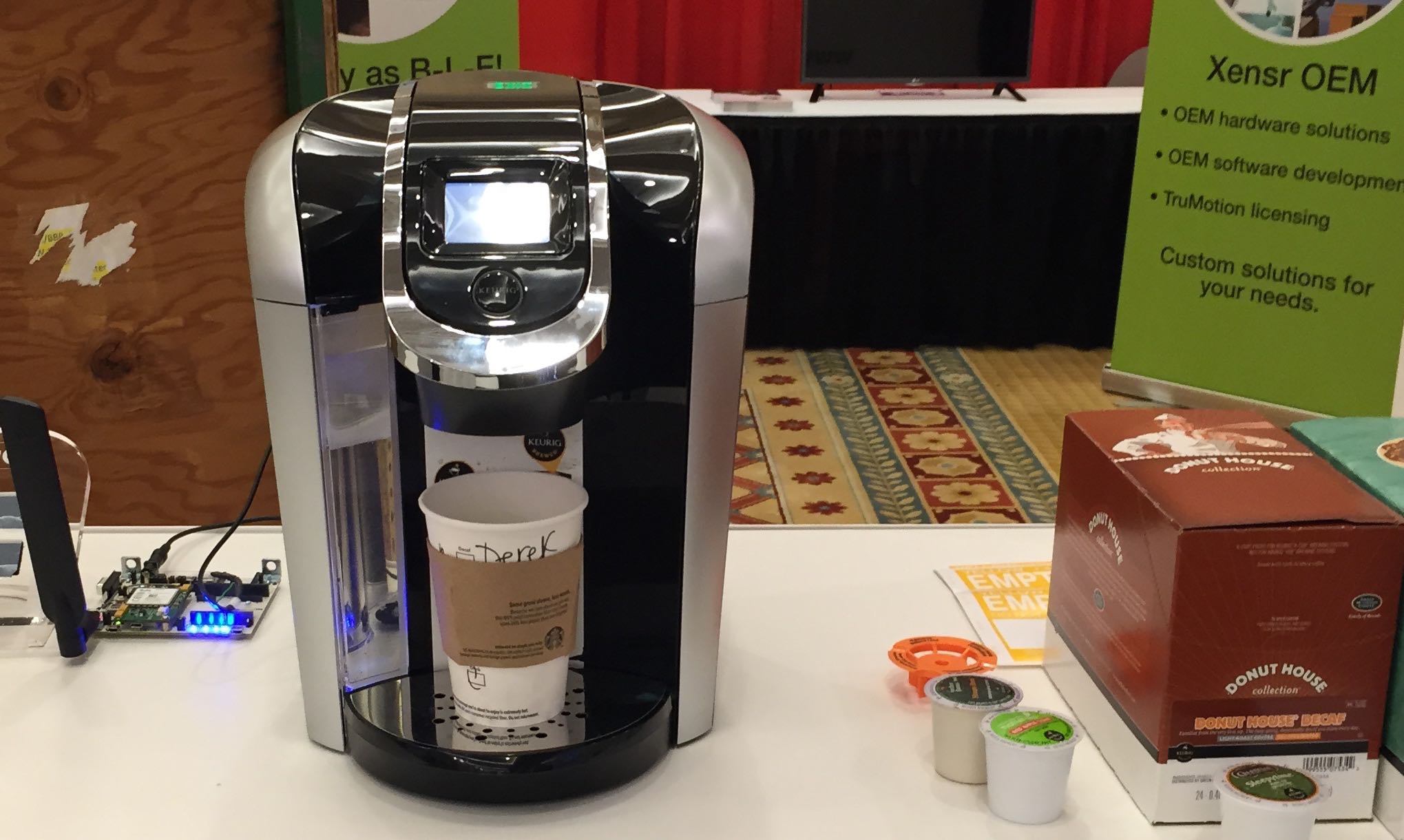 Multitech engineers added sensors to the coffee maker to measure the flow of water when coffee was made. These sensors were connected to a Multitech gateway, which then sent data to Stream Technologies' IoT-X platform.
Stream sent the device data to wot.io where we routed it to a set of data services that could then operate on the data. bip.io, scriptr.io, and Circonus were all configured to receive and operate on the incoming device data.
Device data was then routed to Solair where it was integrated with other information about the coffee maker in Solair's system to create a full application dashboard. This application provided all of the information you need for managing your infrastructure, combining asset data, like parts lists and schematics, with live sensor readings.
You can see a sample of the functionality provided by the various systems in the video below. Thanks to our partners for their help in putting together a great demo so quickly!
More reading on IoT Evolution: